I am not a feminist – actually, I am not even sure what that word means anymore.  I am a woman.  I am a Mom.  I am not about politics, I am about possibility.  I am raising two sons and a daughter.  Because my two sons are blind I have been on  a sixteen year mission to find successful blind role models for them so they know all the possibilities for their lives.  It has proven quite challenging to find these folks but we are having great success.
My own journey was not as blessed with lots of role models, and I never actually realized that until recently.
I am 44 years old.  I grew up loving all sports, especially soccer.  I grew up a leader on my teams and in my family (I have four brothers).  However, no where did I see women in professional sports or involved in major leadership roles.  I did see a few females on news shows, but as an active "tomboy" I had little patience to watch the evening news.  I saw women as great moms, inspiring teachers, and a few that had jobs outside the home.
My daughter is 11 years old.  I don't use the word "tomboy" to describe girls like her, like us, anymore.  Because of lots of work from lots of people, I simply call my daughter an athlete. She is a dedicated, passionate athlete that is also top in her class and one of the nicest kids you will ever meet.  She believes she will play for the US National Team and believes she will play in a World Cup. Is she talented enough? Not sure – but I don't care.
The thing is, my daughter is growing up in a time where she can sit with her friends and family at a local restaurant and watch her favorite team, made up of all women, on a major tv network.  She knows some of the players are Moms, some are funny, some are quiet, all are dedicated to their game.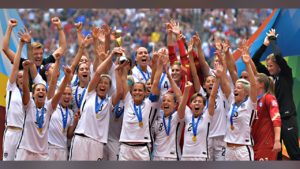 My daughter is growing up in a time where she can turn on the tv and see that a woman is in the running for President.  She  knows this woman is also a Mom and a Grandmom.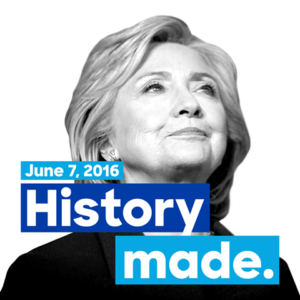 My daughter is growing up in a time where a woman is the most popular tv talk show host… and she is kind and funny too.

My daughter is growing up in a time where her own Mom is able to work from home managing an organization with a global impact and is involved in coaching her teams and volunteering at her school.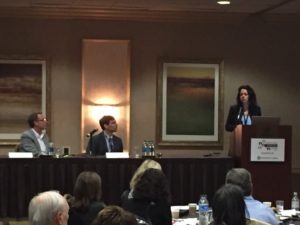 My daughter is a little shy, very funny, super smart, and always looking for a sport to play.  She has big dreams and lofty goals, and she works hard every single day to achieve her personal greatness.  And while my daughter does not dream of a political career or hosting a tv show, her perspective, thanks to all the women she sees succeeding on multiple platforms, is that no matter her dreams, they are all possible.
My daughter is grateful to all that are paving the path for her (I know this because she keeps a little notebook of quotes from successful women that she pulls from news articles).  And as her Mom, I am so very grateful that I get to watch my daughter dream big, really big, with no hesitancy of what is possible for her.