"She just changed my life."
---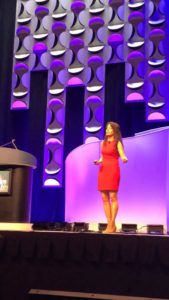 Kristin's extraordinary journey and message of hope brings audiences large and small to their feet.
"Life is funny… sort of." That's Kristin's way of looking at the world!
Kristin Smedley is an award winning non profit leader, speaker, and author – but she never planned on any of that.
Kristin did plan to be a great third grade teacher… but her personal path to greatness took an unexpected turn when two of her three children were diagnosed as blind.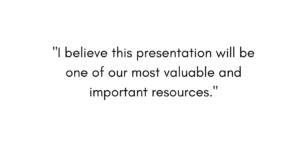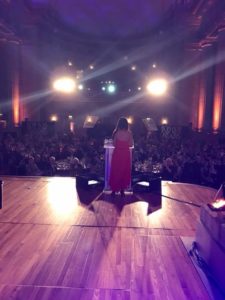 Kristin teaches audiences to SEE: Set Extraordinary Expectations in their own lives to achieve extraordinary outcomes.
Kristin's two blind sons, Michael and Mitchell, are now thriving. Her boys have achieved great things in blind skills as well as in the sighted world with highlights including baseball championships on "sighted" neighborhood teams, Distinguished Honors in "regular" public school, and finalists in an International Braille competition.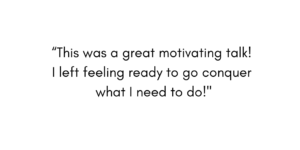 ---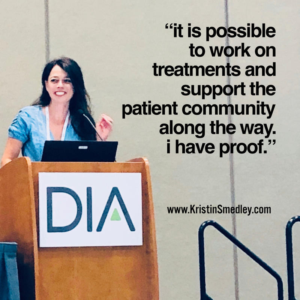 Kristin ignites audiences from all walks of life and business models to meet and exceed the needs of the communities they serve.
In 2011, Kristin co-founded the Curing Retinal Blindness Foundation, the only patient organization in the world for CRB1-LCA/RP, the rare eye disease that affects her boys and thousands of others. In less than five years Kristin led the CRBF to raise over $1 million, introduced the first ever legislation in the United States Congress in Braille, and has moved rare eye diseases from rarely talked about to being top of mind and talked about in key circles.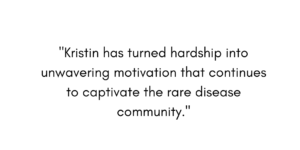 ---
Kristin's inspirational and humorous style leaves audiences of all sizes wanting to hear more. Kristin is available for all types of events!
Contact us at smedtalk@gmail.com or fill in the spaces below! Kristin and our entire team cannot wait to chat with you!
WATCH Kristin's TEDx Talk that she delivered in New York City
TO BOOK KRISTIN TO SPEAK AT YOUR UPCOMING EVENT SEND AN EMAIL TO SMEDTALK@GMAIL.COM
---
Recent places where Kristin has spread her transformational message:
COMING UP:
2018 Women's Summit on Entrepreneurship,

KEYNOTE

, Bucks County, PA
2019 Association of Clinical Trial Professionals Annual Convention,

KEYNOTE

, Nashville, TN
2019 World Rare Disease Congress,
SPEAKER

, Washington, DC

_______________________________________________
TEDx

LINCOLN SQUARE, NEW YORK CITY, NEW YORK
MEDx ED

, STANFORD UNIVERSITY, CALIFORNIA

Rare Eye Disease Day at the National Institutes for Health, Panelist, Bethesda, Maryland

Women of Willow Grove, Willow Grove, Featured Guest Speaker, Pennsylvania

Choroideremia Foundation National Conference, KEYNOTE, Dallas, Texas

PHILADELPHIA TEEN FASHION WEEK, KEYNOTE, PHILADELPHIA, PA

UNIVERSITY OF PENNSYLVANIA & GLOBAL GENES PANELIST, PHILADELPHIA, PA

TEXAS ASSOCIATION FOR THE EDUCATION AND REHABILITATION OF THE BLIND AND VI – KEYNOTE, HOUSTON, TEXAS

PENNSYLVANIA BIO CONFERENCE 2015 – RARE DISEASE ROUND TABLE PANELIST, PHILADELPHIA, PA

STEVENSON UNIVERSITY – START SOMETHING THAT MATTERS CONFERENCE PRESENTER, STEVENSON MARYLAND

ASK BON BON SHOW, TV SHOW FEATURED GUEST, THEASKBONBONSHOW.COM, NEW YORK, NY

AMERICAN COUNCIL OF THE BLIND ANNUAL CONVENTION – SPECIAL EDUCATION TASK FORCE PANELIST, DALLAS TEXAS

BIOCENTURY TV, CREATING HOPE: CURES FOR KIDS EPISODE, TV SHOW GUEST, WUSA CHANNEL 9, WASHINGTON, D.C.

CENTRAL BUCKS YMCA & CR CARES FOUNDATION – SMEDTALK PRESENTATION, DOYLESTOWN, PA

IMMACULATA UNNIVERSITY, DANCING IN THE DARK EVENT KEYNOTE, IMMACULATA, PA

BUCKS COUNTY ASSOCIATION FOR THE BLIND AND VISUALLY IMPAIRED ANNUAL MEETING, PRESENTER, NEWTOWN PA

HOLLAND MIDDLE SCHOOL, PRESENTER, HOLLAND, PA

MAUREEN M WELCH ELEMENTARY SCHOOL, MOTIVATIONAL SPEAKER, CHURCHVILLE, PA
COCKTAILS FOR THE CURE, IVYLAND, PA

BIKE THE BASIN EVENT, RICHBORO, PA