I originally posted this on the former home of my blog back in May, 2014.  This song I write about pops in my head all throughout December – must be all the church readings and sermons about getting ready for Jesus's birth.  It's the Mom in me, and most especially the Mom of special kids,  that contemplates Mary more in December than any other time of the year.  Interestingly enough, I used to listen to this song and wonder about the Higher Plan of me as a mom of special kids – but now I tend to wonder about just being a Mom in general.  (I can only ever seem to get things somewhere near right with 2 out 3 of my kids each day!) I hope you get a chance to listen to the song (link below!).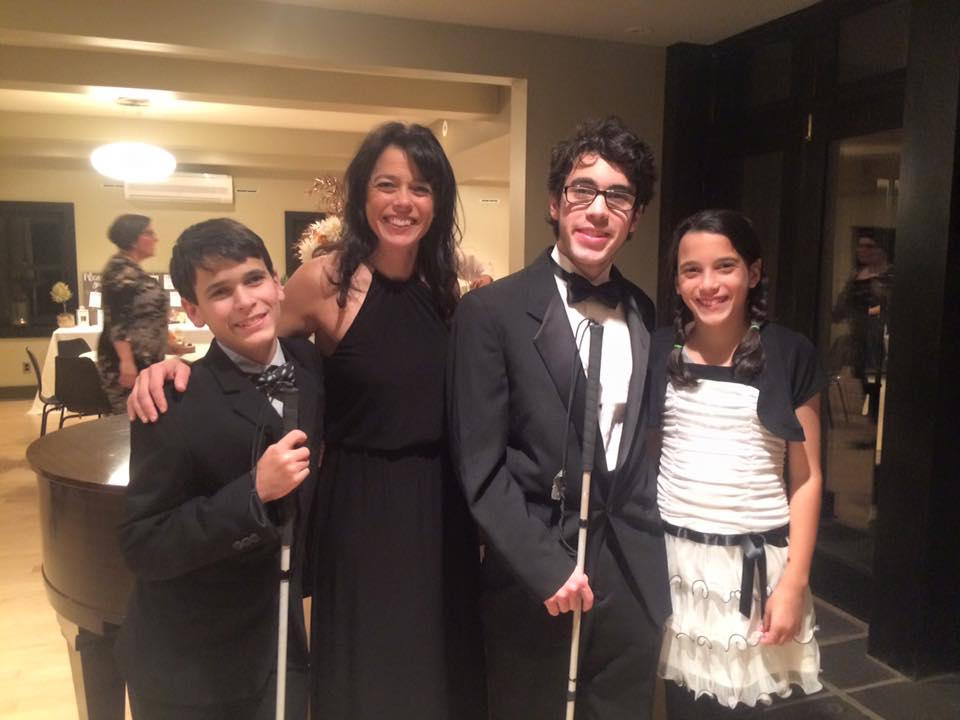 [Tweet ""I wonder, as you watch my face, if a wiser one should have had my place.""]
While I grew up in a home of strong Christian faith, I am not exactly "churchy" 🙂  I go to church on Sundays (well, ok, not every Sunday) to hear some fantastic music, get motivated and inspired by wonderful sermons, and see a bunch of wonderful friends.  I had always been the "cruise control Christian" you know… life is good, let's sing a song or two, pray for good weather for a big game… nothing major to be upset  about and nothing so magnificently miraculous ever caused me to be a mega holy-roller-praising-Jesus-all-over-the-place kind of gal.
And then I found out my perfect new baby boy would have a challenge in life that I was not equipped for.  And no sooner did I convince myself that it was just one burden I'd have to survive, wham-o! A second son born with the same challenge.  To say I was devastated, defeated and depressed is an understatement… I was a mess.
With the help of a lot of people and a healthy talent for finding humor in things when I really should be crying, I scratched and crawled my way out of the depths of sadness.  And I sang a few songs to move through the madness. In my life, when I need to work out anger or celebrate something wonderful, I turn on the radio and belt out a tune that matches my mood.  It must be a carryover from a musical upbringing.  I grew up in a home with a LOT of music.  Music was always playing at our house… and between  the Temptations, Steve Miller, Billy Joel, Michael Jackson, etc… every now and again my mom would sneak in Amy Grant, a Christian singer.
Ok so listening to Christian music was not exactly top of the teenage list of tunes, but I loved Amy Grant's voice… and eventually I started listening to her lyrics and thought they were a good message… but I had no idea when I was in my teens that later I would lean on a certain song so heavily… so heavily in fact that the song became a hug I needed… a hug from a stronger, higher place than here.
Amy's song that has carried me through many a bad day is "Breath of Heaven".  On the surface, it is her thoughts on what Mary, Mother of Jesus, might have been thinking.  For me, it has become a "conversation" with a God that has entrusted me with a double dose of an incredible job.  There is a part in the song that says "I wonder, as you watch my face, if a wiser one should have had my place."  That is my favorite part.  I have never said "why me?" as in "why did you do this to me".  But I many many many times say "why me?" is a sense of "Really?  You think I can handle this?  Are you crazy?  Surely someone else could do this better!"
For all of the Moms (and Dads!) that have a challenge in life that they did not expect… and for those questioning if they have what it takes to meet and conquer the challenge… watch and listen below – and know that it is part of a bigger Plan… YOU are part of a bigger Plan 🙂
It's like I tell myself every day: YOU GOT THIS!
And many thanks to my Mom for insisting on getting her favorite records in our playlist (yep, I said records).  🙂