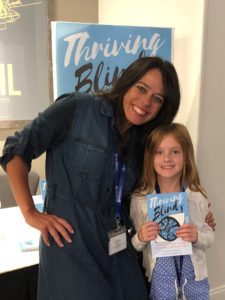 Kristin – who knew from the time she was five years old that she would be a teacher – is thrilled to share her first book, Thriving Blind: Stories of Real People Succeeding Without Sight, with schools at all levels! Whether it is an in person or Skype visit, students of all ages are enjoying hearing Kristin's journey in being a Mom of two blind sons as well as a published author.
COMING SOON: Pictures and testimonials from schools across the country!
If you have an upcoming Author Visit with Kristin Smedley and wish to order a copy of the book through your school's special discount program, please find your school below and click to order!